Titanium Series Brake Rotors
Introducing the New DuraGo
Titanium Series™ Brake Rotors.
Our new DTS line of rotors feature a coated hat and edge for increased corrosion resistance and great aesthetics.
DuraGo Titanium Series™ (DTS) Brake Rotors deliver a winning combination of quality, performance, styling and defense
against corrosion. DTS Brake Rotors feature a corrosion resistant coating that provides lasting protection to the hat and edge of the rotor. As an added benefit, the titanium gray finish complements vehicles with open wheel designs. DTS Brake Rotors are manufactured in an ISO certified factory to meet requirements of fit, form and function. DTS Brake Rotors are engineered from DuraGo's 20 years of knowledge and experience, providing one more reason why DuraGo is the preferred choice of the Auto Care Professional.
Coated Hat and Edge for improved corrosion protection.
Titanium gray finish complements open wheel designs.
Multi-Stage quality control process ensures parts meet dimensional and weight specifications.
SAE J431 metallurgy for quality and longevity.
Computerized machining for tight tolerance controls.
Non-directional finish for improved brake pad bedding.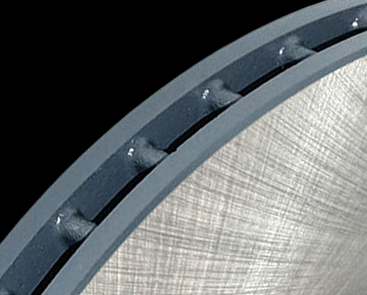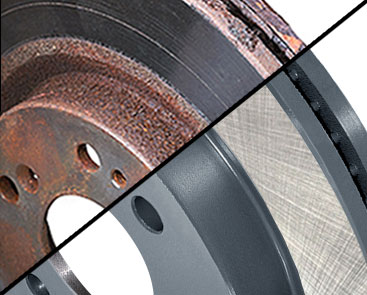 Corrosion Resistant Coating