Titanium Brake Rotors and Drums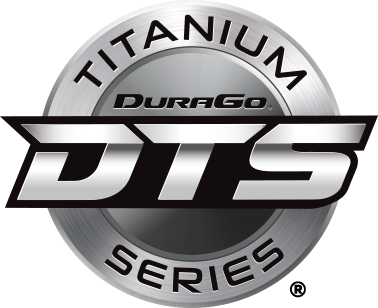 (DTS) Series
Titanium Series Brake Rotors and Drums deliver a winning combination of quality, performance, styling while defending against corrosion.
DTS Brake Rotors and Drums have all of the features of DuraGo® Professional Series with the addition of a sprayed corrosion resistant coating to the hat andedge of the rotor (hat of the brake drum).
The titanium gray coating complements vehicles with open wheel designs and provides lasting protection to the hat and edge of the rotor. Additionally, the coating is RoHS compliant meeting strict environmental standards.
Engineered To Meet All Requirements Of Fit, Form And Function
Multi-Stage Q.C. Process To Ensure Parts Meet Dimensional And Weight Specifications
Non-Directional Finish For Improved Brake Pad Bedding
Manufactured In IATF 16949:2016 Certified Facilities
Detailed Cores For Tighter Tolerances And Cleaner Castings
SAE J431 Metallurgy
Computerized Machining For Tight Tolerance Controls
Braking Surfaces Uncoated For Optimal Brake Pad Bedding
Titanium Gray Finish Complements Vehicles With Open Wheel Designs
Rust Resistant Coating Protects Against Corrosion
Multi-Stage Quality Control Coating Process Ensure Proper Application
Coated Hat And Edge For General Corrosion Protection
Fully Coated Inside & Out – Inner Vanes And All Exposed
Non-Braking Surfaces
RoHS Compliant Coating (Meets Strict Environmental Standards)
120 Hour Salt Spray Protection
Titanium Gray Finish
Complements Open Wheel Designs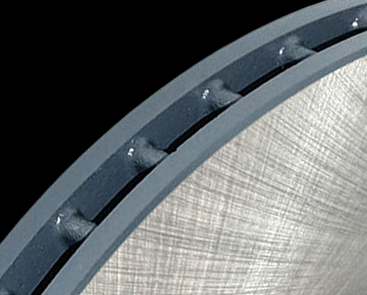 Coated Hat and Edge
for improved corrosion protection.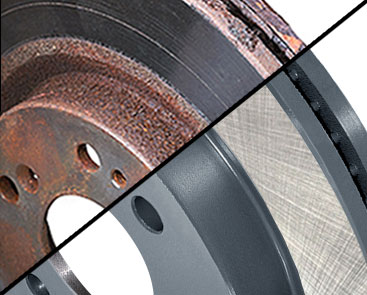 Corrosion Resistant Coating.